Choose your language
<Paint and Party at a local bar or restaurant in Japan>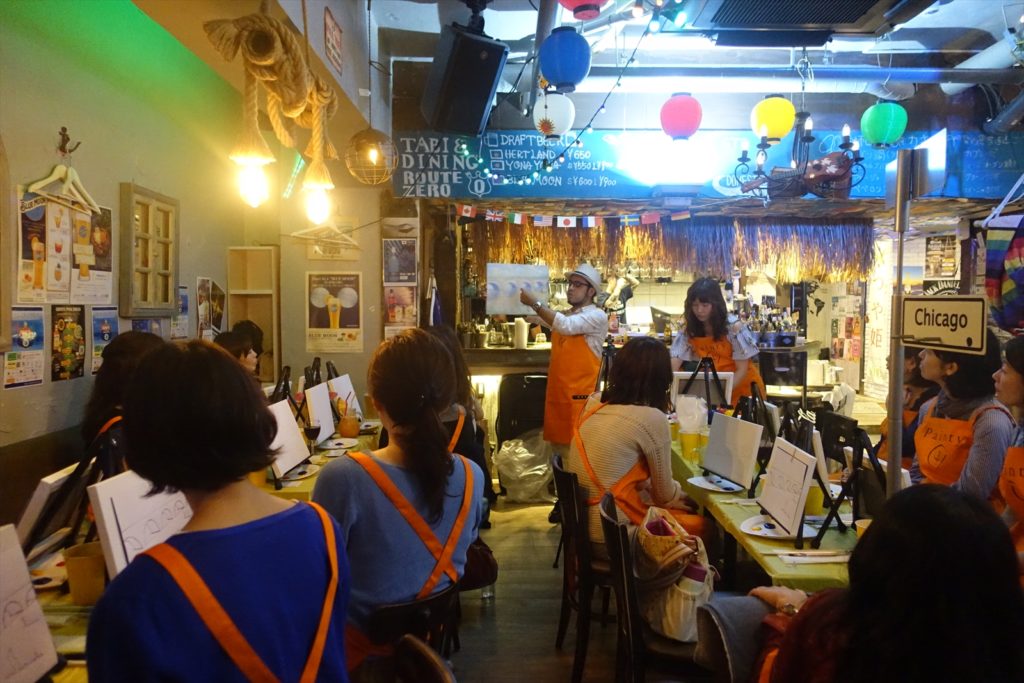 We are #1 paint and sip event company in Japan. Find and book art event in Tokyo, Yokohama, Osaka and other areas.
In two hours, while sipping on a glass of wine or beer or sake, our artist will guide you step-by-step painting. Express yourself! No experience needed.
All events will be held in Japanese, but since the instructor will show you how to paint, you will be able to enjoy even if you do not understand Japanese.
Fee Entry:
Advance Ticket 3,500 Yen, Today'S Ticket 4,500 Yen, (Including Canvas Fee, Art Supplies Rental Fee)
※No food or drink is included. You must order at the restaurant. 1 drink 500 yen~ + charge 500 yen.
Timetable:
30 Minutes Before: The Start Of The Reception, Drink Order
Event Start Time: Party Start
60 Minutes After: The 10-Minute Break
100 Minutes After: The Lesson Finished, Clean Up And Photo Time
After 120 minutes: End
And the there is a necessary preparations before the start time, etc. drinks order apron wear. Please come in 20 minutes before the start.
Up To 4 hours Before You Can Transfer To Other Dates. → Request of Transfer . If the event is canceled due to our circumstances, you can choose a transfer or a refund.
<FLOW OF PAINT PARTY>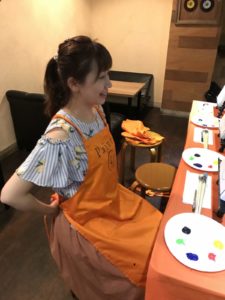 Enter the shop and prepare the apron.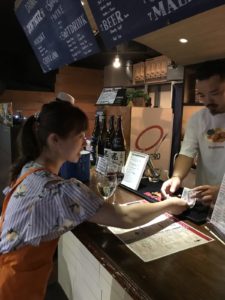 Your Favorite Drinks Order And Food At The Counter. You Pay The Drink Bill And Charge Fees.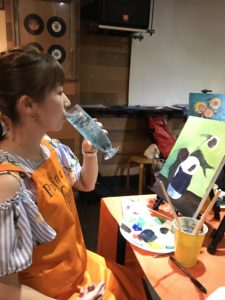 Food and drink or, while chatting, we are drawn taught me the picture.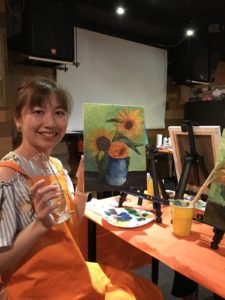 Paintings Is Completed Nice In 2 Hours. Let'S Ask To Take A Picture As A Lecturer.
→ See more the flow of paint party
<INTRODUCE THE STATE OF THE PAINT PARTY VIDEO>
Watch a video of the paint party → YOUTUBE
<REVIEWS TOTAL 100 PEOPLE OR MORE! INDUSTRY NUMBER ONE OF EVENTS>
[RICH_REVIEWS_SNIPPET category="all"]
[RICH_REVIEWS_SHOW category="all" id="1"]
More evaluation and review of events
<Private Events>
Case Study: Team building event at Facebook Japan Co., Ltd.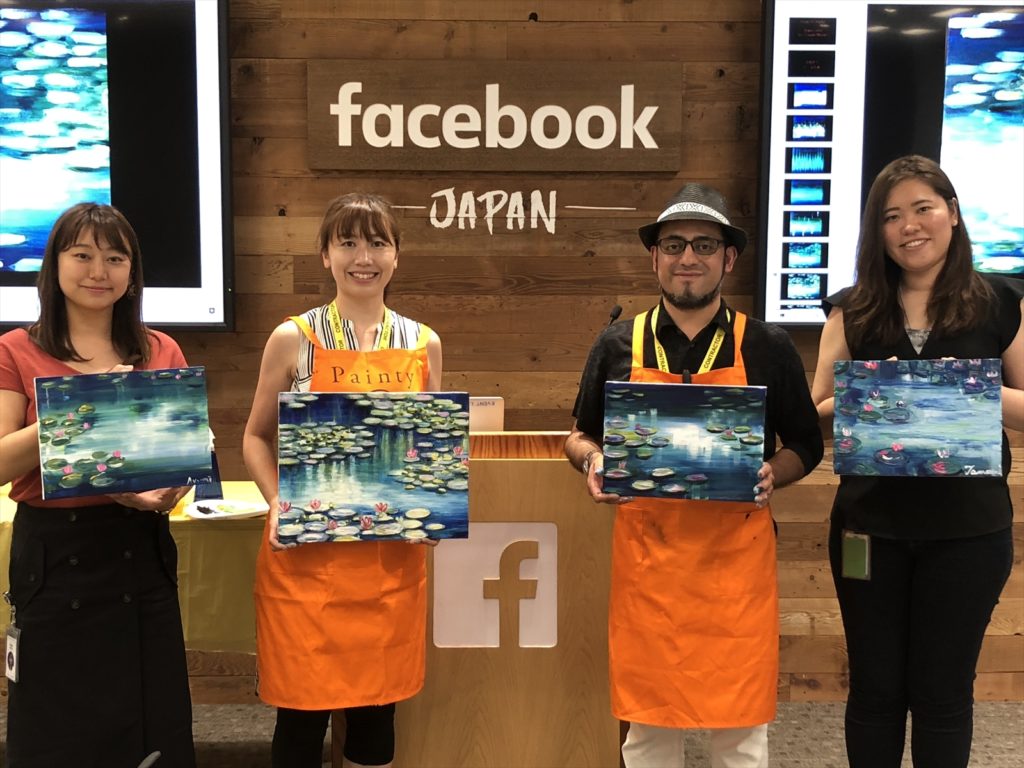 We can offer custom Private Events to groups of 10 or more.
You can enjoy it in various situations, such as friends, family, company associates.
APPLICATION OF FLOW
1. Order
Please Click The "Buy Now" Button In The Event Of The Page You Want To Join.
2. Order Information Input
By Clicking The "Payment" Button, Go To The Payment Page. Please Enter Your Name And Email Address.
3. Payment
Enter Your Credit Card Information, Please Select The Bank Transfer.
4. Completing Your Order
Is Sent E-Mail, Even Your Order History From The My Page You Can Check. If You Had You Select A Bank Transfer, Please Transfer To The Account That Is Displayed.
5. On The Day Of The Event
Because There Is That The Day I Am Prepared To Until The Event Starts, Please Come In Until 20 Minutes Before The Start Time. Please Give Your Name At The Reception.
6. In The Case Of Events Transfer
Case That If Your Convenience Has Become Worse, Events Of Three Days Ago (72 Hours Ago) Did When Can You Transfer To Other Dates Up To. Contact Us Page , Please Contact Us.
<FREQUENTLY ASKED QUESTIONS>
Q: Picture But I Have Never Drawn So Much, But Still You Sure You Want To Participate?
A: Yes, Because We Will Teach How To Draw In One By One Order, You Can Safely Beginners.
Q:? Can I Choose Yourself A Picture To Draw
A: No, It'S The Same One Works Events That Everyone Draw.
Q:? What Kind Of Do You Draw A Picture
A: To The Canvas Panel, It Will Be Drawn With Acrylic Paint.
Q:? Can Not Or Dirty Clothes
A: Since You Lend Apron, Please Use.
Q: Sake, Or It Is Also Included In The Price Meal?
A:. No, Food And Drink Are Not Included In The Price At Least One Cup (With Appetizer) You Will Need To Order.